Weathers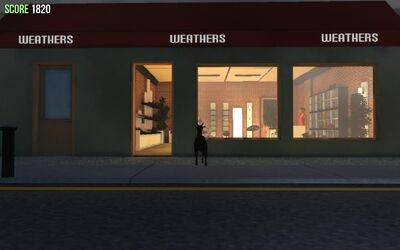 Weathers is a location in Goat City Bay.
Weathers is a store where you can buy hats for your goat. Buying hats requires money. For a full walkthrough on purchasing hats, see Hat Simulator.
There are a number of other hats in the store, including sunglasses and the skull worn by Tornado Goat.
Weathers is across the street from the Skyscraper, next to the Convenience Store.
Give your 6 moneys in inventory.