Treehouse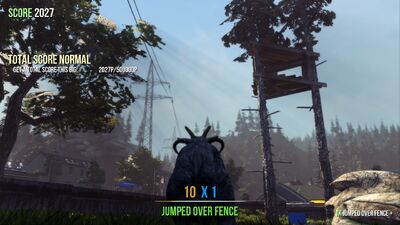 The Treehouse is a location in GoatVille.
The treehouse can be entered by bouncing in from the trampoline, but this will likely destroy it. Inside is a Walker Statue needed for two achievements.
The treehouse is in the Starter House yard, next to the road.
If you bounce onto the roof of the treehouse, it won't fall apart.
The same treehouse is by the Residential Area in Goat City Bay.
The Treehouse isn't in the mobile version of Goat Simulator.