Tall Goat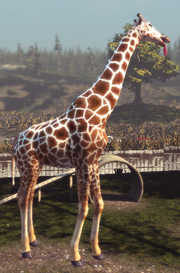 "The common Tall Goat can be found on the plains of Africa."
The Tall Goat is a mutator that turns the goat into a giraffe.
The Tall Goat differs from the standard goat in several ways.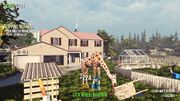 The Tall Goat is obviously significantly larger.
Licking. When the Tall Goat licks, it first lowers its head. This means there is a significant delay.
Headbutting. The Tall Goat kicks using its left front leg. Even though this is a kick, it is shown as a headbutt in the score.
As with many mutators that change the player model, Tall Goat may become deformed if combined with other model-changing mutators.
Tall goat might turn colorful.