Sugar House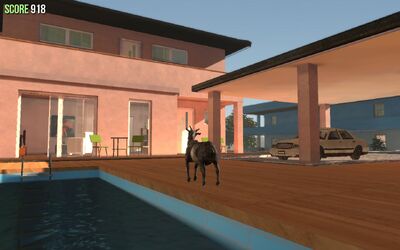 The Sugar House is a location in Goat City Bay.
It is a light pink house in the Residential Area with a pool filled with water and a carport. It has its own background music that plays when you approach.
Only two rooms in the house can be entered. The larger of the two contains a table holding two stacks of money and a white substance the game insists is sugar. Licking the "sugar" gives you a sugar rush, altering the colors and enhancing your speed for twenty seconds.
A multiplayer-only event is behind the house.
The sugar house is immediately to the right of the starting point.
There is a trophy in the same room as the sugar.
The "sugar" in the console edition actually looks like sugar cubes.
The "sugar" might be a drug, as the the box says 16 or M (Mature).