Skate Ramp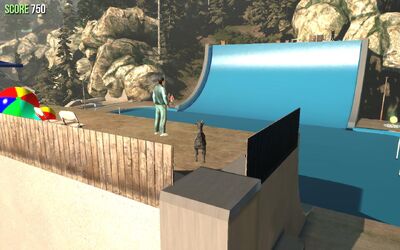 The Skate Ramp is a location in Goat City Bay.
There are a number of objects to play with, including balls, longboards, and bicycles. There is also a giant hockey puck and two goals on either side of the ramp.
A long wooden ramp extends off a cliff above the main area. The Goat Hockey event is next to the skate ramp.
The skate ramp is across the river past the Vase Shop, between the Wind Altar and Club Styv Man.
Builder Goat: The grass and dirt block is on a hill behind the ramp.