Mermaid's Tail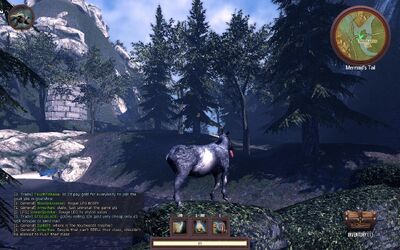 Mermaid's Tail is a location in Goat MMO Simulator.
The area serves as a crossroads for those traveling to Alvesta or Glarblargle Beach. In the south is a fragile stone tower.
Mermaid's Tail is west of the Gold Fields.
There is a trophy north of the island.
There is another trophy in the stone tower.