Gas Station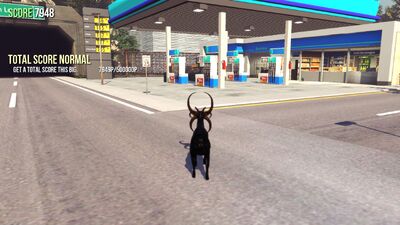 The Gas Station is a location in GoatVille.
Inside the building is a convenience store with snacks, magazines, and other items. There is also a service garage (open) and a car wash (closed). Between the building and fence is a stack of crates that can be used to enter the Low Gravity Testing Facility.
Headbutting the fuel pumps creates a massive explosion.
The gas station is located behind the Starter House, across the street from the Construction Site.
There is a trophy in the Service garage.