Capra Restaurant & Bar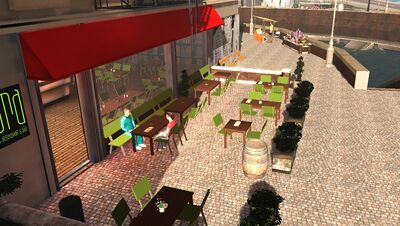 The Capra Restaurant & Bar is a location in Goat City Bay.
A number of chairs and tables are set outside and inside the building. Four stacks of money can be found on the outdoor tables.
The restaurant is in the central building block facing the river, around the corner from the Toy Store and the Matriarch.
Capra is a genus of all nine types of goats.
Capra means goat in Romanian